For the beginning music student, reading musical notation from the staves can be tricky at first. Fortunately, clever music teachers have come up with several mnemonic devices to help remember the note names of the staves' lines and spaces (always ordered from bottom to top of the staff).
Here are some I've heard over the years:
TREBLE CLEF

Spaces
Lines
Every Good Boy Does Fine
Every Good Boy Deserves Fudge
Empty Garbage Before Dad Flips
Even George Bush Drives Fast
BASS CLEF

Spaces
All Cows Eat Grass
All Cars Eat Gas
American Composers Envy Gershwin
Lines
Good Boys Do Fine Always
Good Boys Deserve Fudge Always
Great Big Dogs Fight Animals
Good Burritos Don't Fall Apart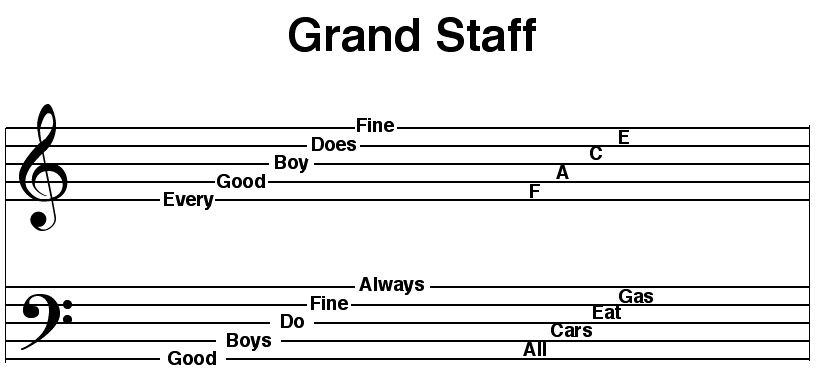 cimbura.com
Do you have any favorites I should add to the list? Comment below!