While rummaging through old junk drawers the other day, I came across a stack of unused, blank photo-paper. Since I don't have a photo printer, I was somewhat confused about how I came to acquire the paper in the first place. In fact, I was just about ready to toss it into the 'recycle' pile.
But then I started doodling on them with a dry-erase marker, curious to see if the paper would act like a white board and allow me to wipe off the marker and re-write something else. It did not. Instead, the ink dried fast, and was quite permanent.
Getting further carried away, I decided to re-purpose the blank paper into slick, glossy music flashcards. Why the heck not?!
Here's what I came up with (click to enlarge):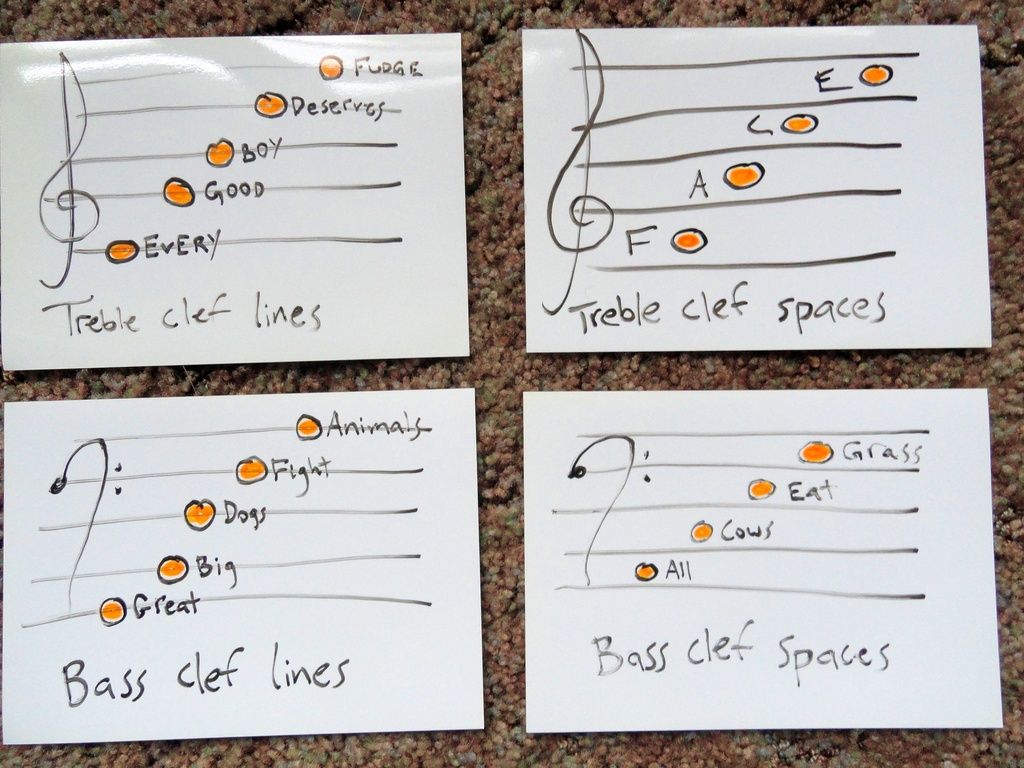 Noticing that I had a big stack of blank cards still left over, I brought them, and some markers, along to my piano students' lessons later that day.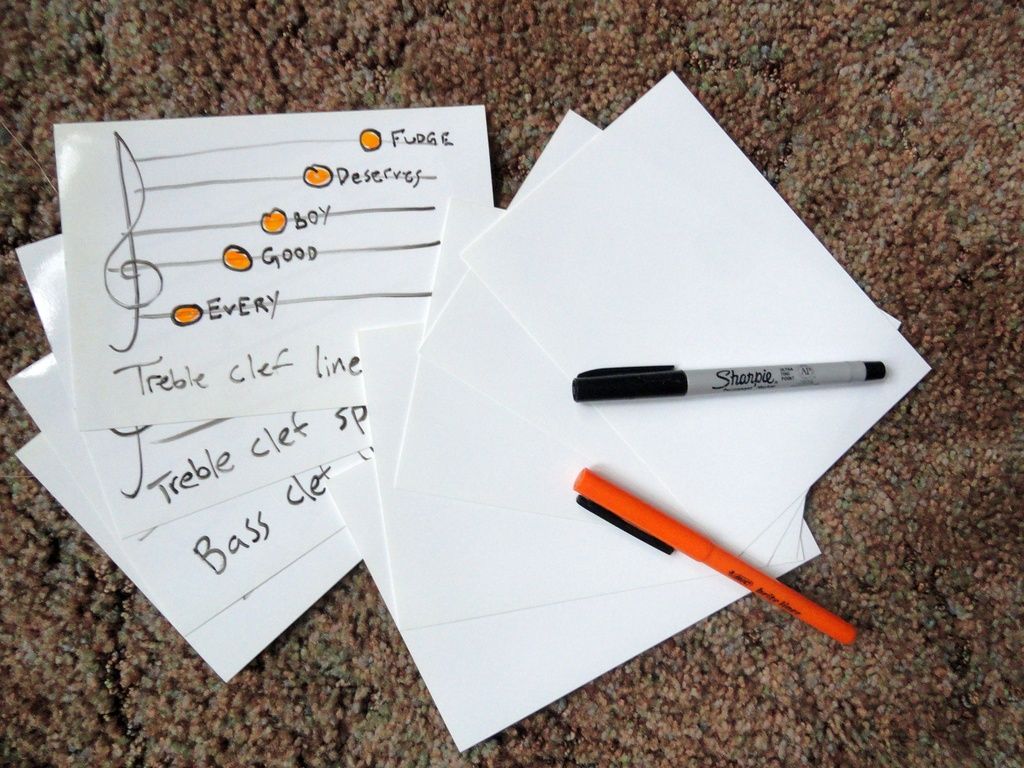 Click to enlarge
As part of their theory assignment, I tasked them with making their own cards. They had fun using different colors to make their own unique set of flashcards.
Here's what one of my students came up with: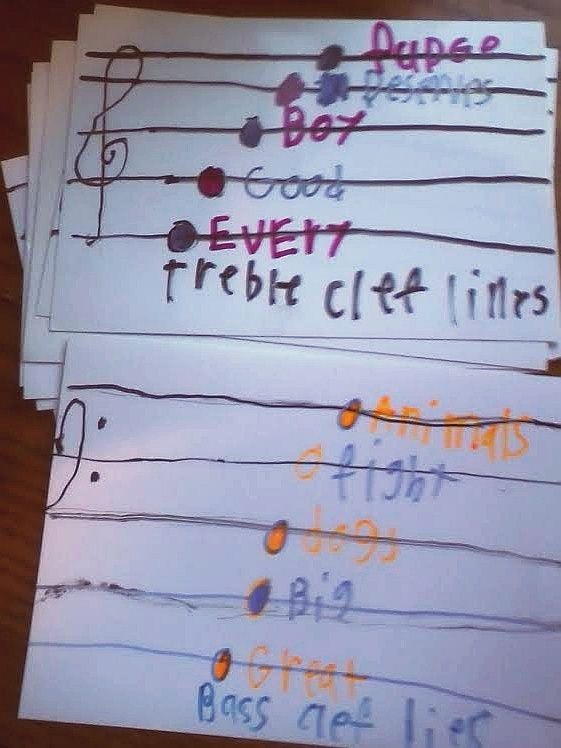 Click to enlarge
I'm glad I didn't toss the paper in the first place!