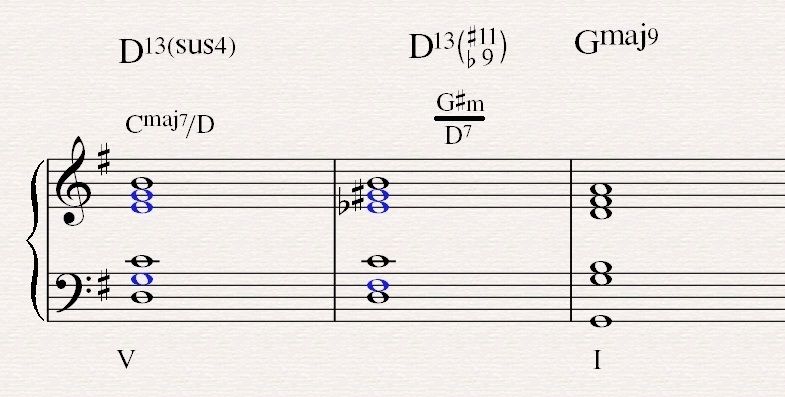 Voices in blue are the ones that move. Notice that the outsides
of the chord stay put, while the inner voices make small changes.
Here's a way to add some extra
crunch
to a dominant chord, with the 13th on the top.
A few reasons I like this harmonic shift:
It all happens in the middle of the voicing. The outter voices stay put.
The shifts are small (half steps), but the harmonic effect is big.
The top two shifting voices in the right hand move in contrary motion, which is great.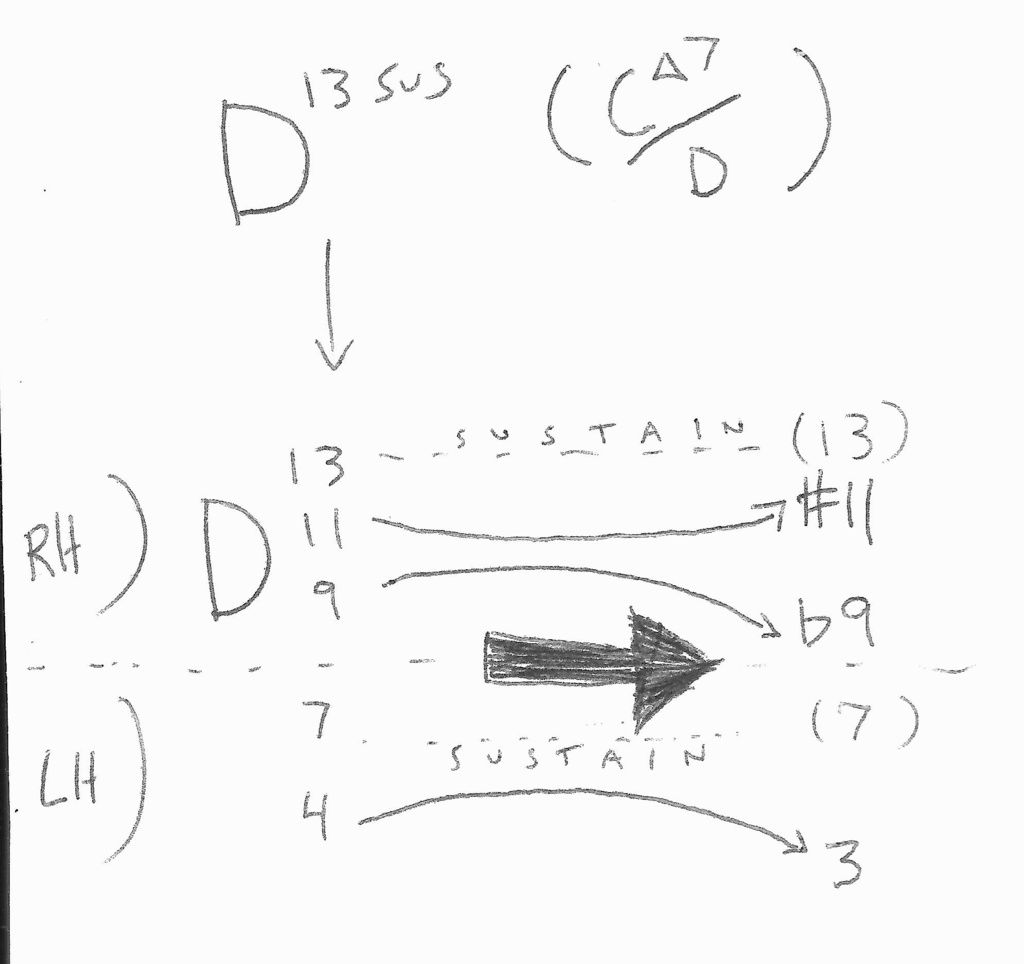 Handwritten break-down of this shift.
May your dominant chords be prolonged and extra-crunchy. Enjoy.